We would like to congratulate Gabrielle Ribeiro of Tulare for being the 2016 recipient of CALAMCO's $1000 Scholarship. Gabrielle is a 2016 graduate of Mission Oak High School in Tulare, graduating with a 4.13 grade point average. She plans to attend the University of Nebraska-Lincoln this fall, majoring in Agriculture Economics. Her goal is to earn her Masters of Science Degree in Agriculture Economics with a Minor in Communications to eventually obtain a job in the agriculture industry. She hopes to become an advocate for agriculture and influence change in the way our culture perceives the farmer and the agriculture industry.
Because our top contenders for this years' scholarship were all so deserving, we decided to award a second scholarship for $500. The recipient of this scholarship went to Caroline Van Ruiten of Robbins. Caroline is a 2016 graduate of Yuba City High School, graduating with a 4.0 grade point average. She plans to attend California Polytechnic State University in San Luis Obispo this fall, majoring in Agricultural Business, and is very interested in a career in advertising and marketing.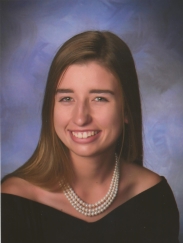 We would like to thank all of the students that applied to CALAMCO for this year's scholarship. They have all worked very hard throughout their academic career, and plan to further their education in agriculture. Our industry is extremely fortunate to have so many bright and ambitious students pursuing careers in our industry.